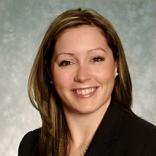 Planning for Success: An Education Program for Women Investors
(McGill Women's Alumnae Association (MWAA))
Wednesday, February 9, 2011
6 PM to 8 PM
The McGill Women's Alumnae Association (MWAA) invites you to the first presentation of 2011 in our Toolbox Series. This exciting seminar by a fellow McGill graduate will help demystify the world of investments.

Please join Investment Advisor Keeley Doherty as she leads us through the basics of investing, including a brief overview of what financial planning is exactly, why we all need to have a solid retirement plan, and the basic steps to building your net worth. She will then explore why investing is different for women and explain how to choose an Investment Advisor that will meet your personal needs. Space is limited; register today!


About our speaker:

Keeley Doherty joined BMO Nesbitt Burns Ltd. in 2007 and is helping individuals reach their retirement goals as an Investment Advisor in the Zukor Investment Group. She has a bachelor of commerce degree in finance from McGill and has successfully completed the Canadian Securities Course, the Conduct and Practices Handbook Exam, as well as the BMO Nesbitt Burns training program. Working in financial services since 2005, Keeley hopes to complete a CFA designation by 2015.


About the Toolbox Series:

The MWAA's Toolbox Series is designed to encourage individuals to remain connected to McGill and to develop and strengthen skills in areas such as personal finance, public speaking, and investment strategies.
Planning for Success: An Education Program for Women Investors
(McGill Women's Alumnae Association (MWAA))
Wednesday, February 9, 2011
6 PM to 8 PM
Location
Suite 3000 - BMO Nesbitt Burns Ltd.
1501 McGill College Avenue
Montreal, Quebec
CANADA
View map
RSVP
Register from Jan. 19 to Feb. 9, 2011