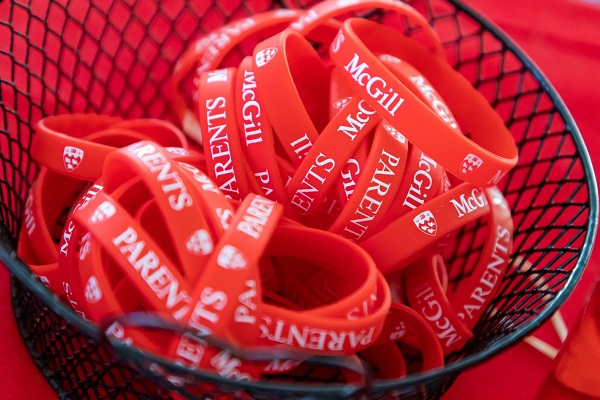 ONLINE: McGill Parent Virtual Event for Europe
Wednesday, September 27, 2023
5 PM to 6 PM BST
You are kindly invited to join
Professor Fabrice Labeau
, McGill's Deputy Provost of
Student Life & Learning
, and other European McGill parents in a virtual conversation on September 27, to hear about University priorities relating to Libraries, the Wellness Centre, student services, internships, advising, and other topics. The discussion will be hosted by
Sylvie Richards, BCL'86
and Regional Advisory Board Member, UK & Europe.
We hope this will provide a useful support network for you among other European parents and encourage you to make suggestions to help strengthen the experience of international students at McGill.
We hope you can join us and look forward to seeing you online.
This session will be at the following times:
12:00 PM - 1:00 PM EDT
5:00 PM - 6:00 PM BST
6:00 PM - 7:00 PM CEST
Via Zoom
(A zoom link will be shared closer to the event date).
Questions?
Submit your question(s) to the speakers in advance via
email.
Details
DISCLAIMER: By attending this event, you consent to share your name and email with Zoom, and your name as well as video and audio (if you select these options in-event) with other event attendees. This Zoom account is not managed by McGill University. McGill University has no control over the use of such personal Zoom account and assumes no liability in connection with anyone's use of it. Zoom will share your contact information with the account manager. McGill University may use your provided contact information to inform you about other McGill University Advancement activities. McGill University does not provide any information about you to Zoom. Your use of Zoom is governed by the platform's Privacy Policy.
To register for an event, please use our secure registration system via the "Add to Cart" button. Please do not transmit your credit card information by any other means, in order to preserve the confidentiality of your information.
ONLINE: McGill Parent Virtual Event for Europe
Wednesday, September 27, 2023
5 PM to 6 PM BST
RSVP
Register from Aug. 15 to Sep. 27, 2023