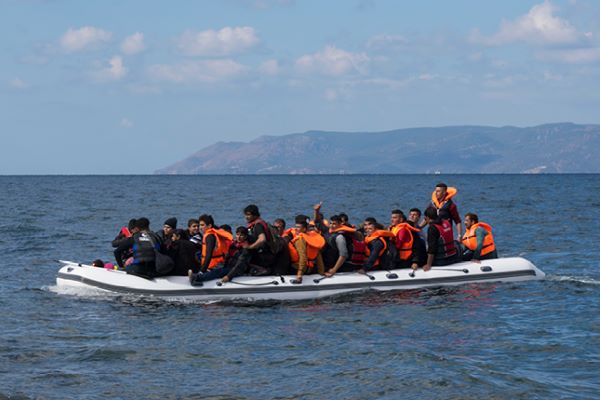 ONLINE: Alumni Webcast: Migrants on the move
Monday, April 3, 2023
12 PM to 1 PM EDT
The world is on the move like never before. According to the United Nations, a record 100 million people were displaced from their homes in 2022, forced out by conflict, violence, persecution or natural disasters. Many are undertaking perilous journeys and turning up at borders in Canada, the United States and Europe, pleading to be let in.

Join us at our next Made by McGill alumni webcast as we sit down with a pair of McGill professors, and a McGill graduate working on the frontlines of the refugee influx here in Montreal, to understand why migration and irregular border crossings are making headlines, and how our governments and communities are preparing to cope.

With:

Megan Bradley, Associate Professor and William Dawson Scholar, Department of Political Science and International Development Studies; Coordinator of the McGill Refugee Research Group

Jennifer Elrick, Associate Professor, Department of Sociology; Canadian Studies Program Director, McGill Institute for the Study of Canada

Jenny Jeanes, Detention Program Coordinator, Action Réfugiés Montréal; Vice
President, Canadian Council for Refugees

Moderated by Derek Cassoff, Managing Director, Communications, McGill University Advancement
Details
Register now
There is no fee for this event but registration is required to view the webcast. A link will be sent to registrants two days ahead of the webcast.
Questions?
Submit your questions in advance of the webcast by emailing
aoc@mcgill.ca
.
Share
We encourage you to share this link with others beyond your McGill network.
ONLINE: Alumni Webcast: Migrants on the move
Monday, April 3, 2023
12 PM to 1 PM EDT
Location
Online, Montreal, Quebec
CANADA
View map
RSVP
Register from Mar. 14 to Apr. 3, 2023