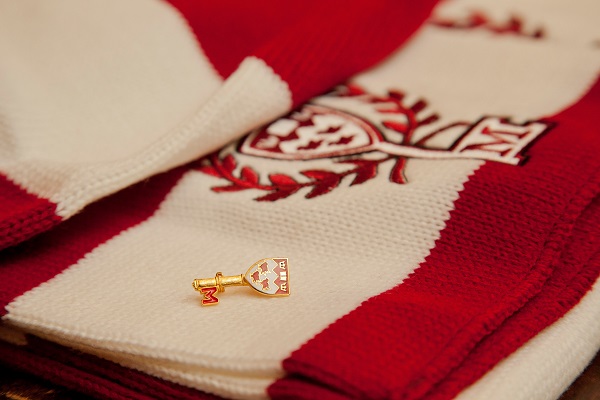 Scarlet KEY Society: Scarlet Key Pinning Ceremony 2023
Thursday, March 23, 2023
6 PM to 8 PM EDT
Join Professor Christopher Manfredi, Interim Principal and Vice-Chancellor along with Erik van Eyken, BA'05, BCL/LLB'09, Scarlet Key President and Antoney Bell, BA'22, Scarlet Key Vice-President for the 2023 Scarlet Key Pinning Ceremony, as they welcome and celebrate this year's Scarlet Key inductees.
The Scarlet Key Society has been awarding the Scarlet Key for over 90 years to recipients who have demonstrated outstanding student leadership at McGill University. In broader terms, the purpose of the award is to recognize and celebrate the extracurricular accomplishments of McGill students.
Come support and network with your fellow Keys in addition to connecting with students and other McGillians.

Details
Light fare and drinks will be served.

Dress code is business casual.
Scarlet KEY Society: Scarlet Key Pinning Ceremony 2023
Thursday, March 23, 2023
6 PM to 8 PM EDT
Location
The Faculty Club - Billiard Room -
3450 Mc Tavish St
Montreal, Quebec, H3A 0E5
CANADA
View map
RSVP
Register from Feb. 28 to Mar. 23, 2023