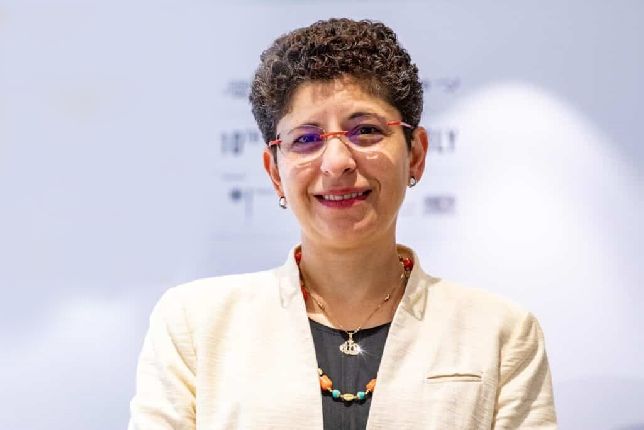 ONLINE: Muriel V. Roscoe Lecture: Women, Religion and Peace-making - The Tipping Point
Wednesday, March 8, 2023
6 PM to 7 PM EST
The
McGill Women's Alumnae Association
(MWAA) invites you to a special online discussion in honour of International Women's Day. Join
Dr. Azza Karam
, the Secretary General of Religions for Peace, as she discusses with
Gawaher Atif
, BA'81, how to lead effective multi-stakeholder and multi religious responses to the world's most pressing issues.
Identifying gender equality as a means towards achieving a sustainable future that leaves no one behind, Dr. Karam will explore the challenges around the "tipping point" for women in the context of conflict resolution, peace-making, and achieving humanitarian and development goals. Building on over twenty years of experience in international affairs, Dr. Karam will empower attendees to work together with various stakeholders and actors to achieve gender equality everywhere.
Space is limited; register today!

ABOUT THE SPEAKERS:
Moderator Gawaher Atif, BA'81, has served extensively across the globe in international development and humanitarian affairs, including 25 years at the United Nations World Food Programme.

Prof. Azza Karam (PhD) is the Secretary General of Religions for Peace. She holds a Professorship of Religion and Development at the Vrije Universiteit in the Netherlands. Dr. Karam currently serves as a member of the United Nations Secretary General's 'High Level Advisory Board on Effective Multilateralism'.

Previously, she served for nearly two decades at the United Nations, including as a Coordinator of the Arab Human Development Reports, a Senior Advisor on Culture, and Lead Facilitator/Trainer for the UN Strategic Learning Exchanges on Religion, Development and Diplomacy. During her time in the UN, she founded and was Convenor of the United Nations Inter-Agency Task Force on Religion and Development as well as the Multi-Faith Advisory Council of that Task Force.
Prior to that, Azza worked at the International Institute for Democracy and Electoral Assistance (IIDEA), the OECD and the EU, and has taught and lectured in various academic institutions across the globe. She has published widely, in several languages, on international political dynamics, including democratization, human rights, peace and security, gender, religious engagement, and sustainable development.
Details
A link to join live will be sent to registrants 48hrs in advance of event.

DISCLAIMER: By attending this event, you consent to share your name and email with Zoom, and your name as well as video and audio (if you select these options in-event) with other event attendees. Zoom will share your contact information with the account manager. McGill University does not provide any information about you to Zoom. Your use of Zoom is governed by the platform's Privacy Policy.
ONLINE: Muriel V. Roscoe Lecture: Women, Religion and Peace-making - The Tipping Point
Wednesday, March 8, 2023
6 PM to 7 PM EST
Location
Online, Montreal, Quebec
CANADA
View map
RSVP
Register from Feb. 16 to Mar. 8, 2023