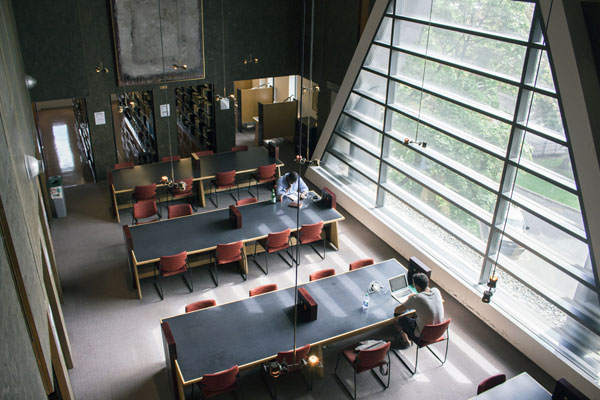 Homecoming: Tour of the Nahum Gelber Law Library
Visite de la Bibliothèque de droit Nahum Gelber
Thursday, October 19, 2023 2 PM to Friday, October 20, 2023 2:30 PM EDT
Join us for a tour of the
Nahum Gelber Law Library
, a state-of-the-art facility that houses resources and services that support the teaching and research programs of the Faculty of Law and several Institutes and Research Centres.
No pre-registration required. Meet at the information desk.
Rejoignez-nous pour une visite de la
Bibliothèque de droit Nahum Gelber
, une installation à la pointe de la technologie qui abrite des ressources et des services qui soutiennent les programmes d'enseignement et de recherche de la Faculté de droit ainsi que plusieurs instituts et centres de recherche.
Pas d'inscription nécessaire. Rendez-vous au comptoir d'information.
Homecoming: Tour of the Nahum Gelber Law Library
Visite de la Bibliothèque de droit Nahum Gelber
Thursday, October 19, 2023 2 PM to Friday, October 20, 2023 2:30 PM EDT
Location
Nahum Gelber Law Library -
3660 Peel Street
Montreal, Quebec, H3A 1W9
CANADA
View map