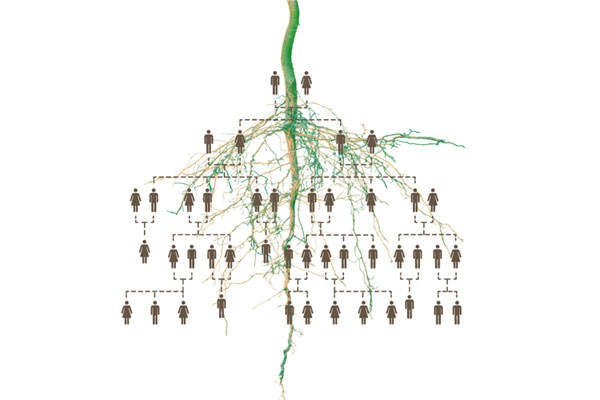 Homecoming: IN-PERSON: Genealogy 201: Finding Information in McGill's Collections and in Indigenous Records
EN PERSONNE: Généalogie 201
Thursday, October 19, 2023
3:30 PM to 4:30 PM EDT
Interested in genealogical research? Join librarians and staff at the
McGill Library
for a workshop to get you to the next level with your
genealogical research
. You may have used the census, birth, marriage, and death records. Perhaps you've consulted family bibles and perhaps even military, land, and court records to identify your ancestors and place them into their historical context. But what's next? This workshop will introduce you to rare and unique materials and resources held by research libraries. Have you explored any connections you may have to Indigenous peoples of Canada, and in particular, the Métis of the historic Métis Nation Homeland of Western Canada?
We will cover:
- online genealogical databases for McGill Alumni,
- the wide range of genealogical data in the historical primary sources in McGill's Rare Books & Special Collections department and the University Archives,
- and some techniques for Indigenous genealogy research in Canada, presented by a Métis staff member from the historic Métis Nation Homeland in Western Canada.
We will offer ample time for discussion and sharing of research successes (or failures!) as well as an open question-and-answer period.
La recherche généalogique vous intéresse ? Joignez-vous aux bibliothécaires et au personnel de la
Bibliothèque de McGill
pour un atelier qui vous permettra d'aller plus loin dans vos
recherches généalogiques
. Vous avez peut-être utilisé les registres de recensement, de naissance, de mariage et de décès. Vous avez peut-être consulté des bibles familiales et peut-être même des documents militaires, fonciers et judiciaires pour identifier vos ancêtres et les placer dans leur contexte historique. Mais quelle est la prochaine étape ?
Cet atelier vous présentera les documents et ressources rares et uniques détenus par les bibliothèques de recherche. Avez-vous exploré les liens que vous pourriez avoir avec les peuples autochtones du Canada, et en particulier avec les Métis de la patrie historique de la nation métisse de l'ouest du Canada ?
Nous aborderons les sujets suivants
- les bases de données généalogiques en ligne pour les anciens élèves de McGill, - le large éventail de données généalogiques contenues dans les sources historiques primaires du département des livres rares et collections spéciales de McGill et des archives de l'université,
- et quelques techniques de recherche généalogique autochtone au Canada, présentées par un membre du personnel Métis de la nation historique Métis Homeland, dans l'ouest du Canada.
Nous consacrerons beaucoup de temps à la discussion et au partage des succès (ou des échecs) de la recherche, ainsi qu'à une période ouverte de questions- éponses.
Notez, cet événement sera présenté en anglais.
Details
To attend in-person, add ticket(s) to the cart above and follow on-screen instructions or click here to register for the
online event
.
Pour vous inscrire en personne, ajoutez le(s) billet(s) au panier ci-dessus et suivez les instructions à l'écran ou cliquez ici pour vous inscrire à
l'événement en ligne
.
Homecoming: IN-PERSON: Genealogy 201: Finding Information in McGill's Collections and in Indigenous Records
EN PERSONNE: Généalogie 201
Thursday, October 19, 2023
3:30 PM to 4:30 PM EDT
Location
McLennan Library Building - 4th floor -
Colgate Room, 3459 McTavish Street
Montreal, Quebec, H3A 0C9
CANADA
View map
RSVP
Register from Jul. 13 to Oct. 19, 2023