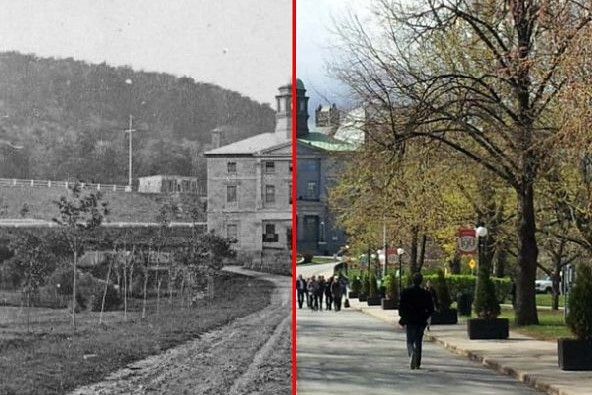 Homecoming: Building McGill, with David Covo - In Person
Wednesday, October 19, 2022
12 PM to 1 PM EDT
This presentation explores the 200-year history of McGill as revealed in the stories behind the buildings and landscapes of our campuses.
Who were the decision makers, the architects and planners? What were their links to the university and to the broader community? How are our buildings and campuses addressing the needs of a continually evolving institution?

The presentation draws from the university's own collections and archives to answer some of these questions.
Details
This will be a hybrid event. We will limit in-person attendees to 40 people.
Click Here
to register for the online presentation.
Important Information on COVID-19:
We ask organizers and guests of McGill-sponsored events around the world to follow local guidelines and policies to lower the risk of COVID-19 transmission. Even where masks are no longer obligatory, they remain strongly encouraged.
Homecoming: Building McGill, with David Covo - In Person
Wednesday, October 19, 2022
12 PM to 1 PM EDT
Location
4th floor, in ROAAr's Colgate Room
3459 rue McTavish
Montreal, Quebec, H3A 0C9
CANADA
View map
RSVP
Register from Sep. 14 to Oct. 18, 2022