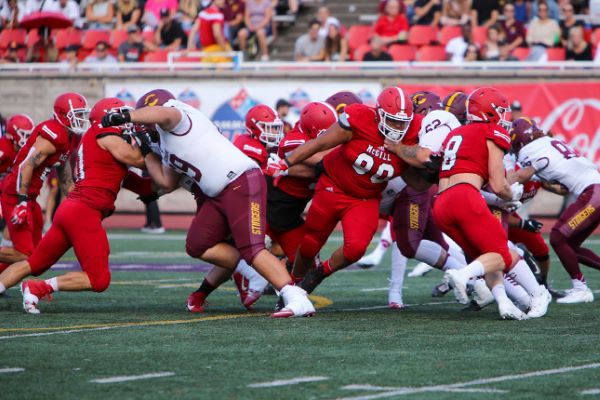 Homecoming: Pre-Game Party and Football Game
Friday, October 21, 2022
5 PM to 6:30 PM EDT
Homecoming weekend is right around the corner and our McGill football team is taking on Concordia in our annual homecoming game! The game starts at 7:00 p.m.
Join us in the Fieldhouse at 5:00 p.m. for our PRE-GAME PARTY. We will have food, beverages, music, lawn games and much more!
Details
Important Information on COVID-19: We ask organizers and guests of McGill-sponsored events around the world to follow local guidelines and policies to lower the risk of COVID-19 transmission. Even where masks are no longer obligatory, they remain strongly encouraged.
Homecoming: Pre-Game Party and Football Game
Friday, October 21, 2022
5 PM to 6:30 PM EDT
Location
Tomlinson House - 475 Pine Ave W, Montreal, Quebec, H2W 1S4
CANADA
View map
RSVP
Register from Sep. 26 to Oct. 17, 2022