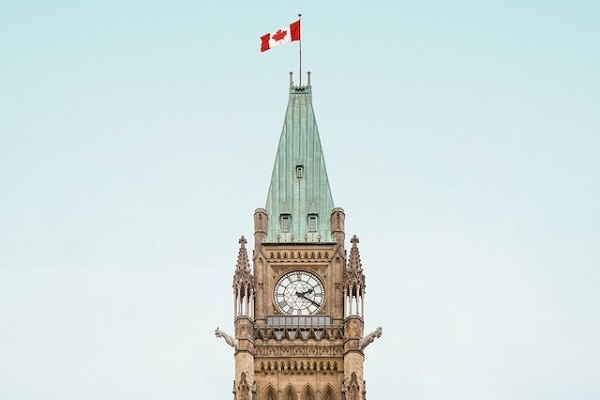 MAA Ottawa - House of Commons Tour
Sunday, October 2, 2022
1 PM to 2:30 PM EDT
Join the
McGill Alumni Association of Ottawa
for a group visit to the House of Commons Chamber and learn about the work of Members of Parliament. Discover the history, functions, art and architecture of the House of Commons on a tour of the newly restored West Block.
The West Block was restored and modernized In November 2018. It now hosts Canada's members of Parliament in its interim House of Commons Chamber. The Chamber is in a soaring, glass-roofed structure, built into the central courtyard at the heart of the building.
Meeting point
Following the closure of Centre Block, House of Commons Tours are offered at West Block (111 Wellington Street) on Parliament Hill. The public entrance is located at the new Visitor Welcome Centre, between the West Block and the Centre Block buildings.
Details
Security and Restrictions
All visitors are required to go through security screening when entering the buildings. Line-ups are to be expected. Please arrive by 1:00PM to allow time to complete this process before our tour at 1:30PM. The tour lasts approximately 40 minutes.
Alternate security arrangements can be made upon arrival at tour locations for pregnant women, as well as visitors with pacemakers and other medical needs.
For a full list of restricted items, please visit the Parliamentary Protective Service's website at pps.parl.ca or by phone at 613-995-4300.
Only one (1) bag smaller than 35.5 cm x 30.5 cm x 19 cm is permitted per visitor. Visitors carrying any item that exceeds these dimensions will be denied entry. There is no bag check available. Loose items from the cargo areas of strollers or wheelchairs are not permitted. Participating in any form of demonstration inside the buildings is prohibited.
To register for an event, please use our secure registration system via the "Add to Cart" button. Please do not transmit your credit card information by any other means, in order to preserve the confidentiality of your information.
MAA Ottawa - House of Commons Tour
Sunday, October 2, 2022
1 PM to 2:30 PM EDT
This event is now SOLD OUT.
You may put your name on a
waiting list
.
Please note, adding your name to the waiting list does
not
register you for this event.
You will be contacted by the event registrar if a spot becomes available.
Location
House of Commons Visitor Welcome Centre -
111 Wellington St
Ottawa, Ontario, K1A 0A6
CANADA
View map
RSVP
Register from Sep. 12 to Sep. 30, 2022