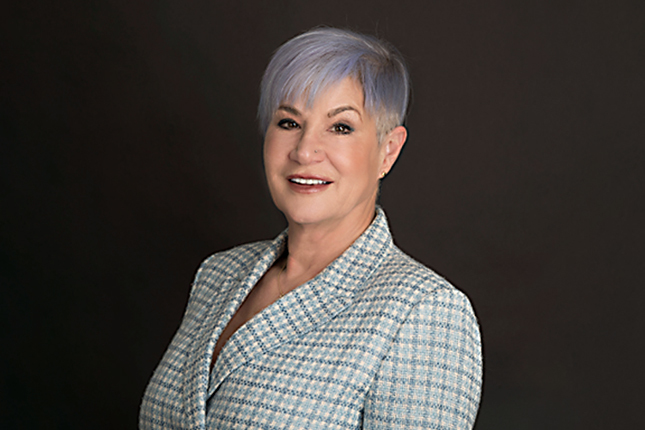 ONLINE: Homecoming: How I Got Where I Always Wanted to Go: A discussion with a world-renowned space scholar
Thursday, October 20, 2022
12 PM to 1 PM EDT
Join the
McGill Women's Alumnae Association (MWAA)
for an inspiring discussion featuring Diane Howard, LLM'09, DCL'15, Director of Commercial Space Policy at the National Space Council.
What are the challenges faced by the growing number of women in STEM fields? How can future leaders use transdisciplinary learning to achieve their dreams?

From her earliest exposure to space to the far-reaching impact she has today, our speaker will share the serendipitous journey that led her to become an industry leader and international changemaker. This discussion will be moderated by the Honourable Eleni Bakopanos, BA'76.
We look forward to seeing you online!

Featured Speakers: Diane Howard
, LLM'09, DCL'15, has served as Chief Counsel for Space Commerce at the U.S. Department of Commerce before joining the National Space Council as Director of Commercial Space Policy. A world-renowned legal scholar in the space sector, Diane has developed and taught courses at various universities and served as Executive Secretary and then Vice President of the International Institute of Space Law for multiple terms.
The Honourable Eleni Bakopanos
, PC, BA'76, is a proud McGillian who has had a career in both federal and provincial levels of government Eleni is presently the Vice-President of the Canadian Association of Former Parliamentarians, member of the Board of Directors of the Quebec Community Groups Network, and a past-Chair of the National Board of Directors of Equal Voice. She is a public policy consultant, media commentator, speaker, mentor, as well as a passionate advocate for minority rights and women's equality.
Details
The link to join the event will be sent to registrants 24 hours in advance.
Philanthropic Project:
Through this year's new
scholarship for women in STEM
, the MWAA proudly continues the legacy of the first eight dedicated women who graduated from McGill over 130 years ago with the mission to support women in leadership to the benefit of our communities.
DISCLAIMER: By attending this event, you consent to share your name and email with Zoom, and your name as well as video and audio (if you select these options in-event) with other event attendees. This Zoom account is not managed by McGill University. McGill University has no control over the use of such personal Zoom account and assumes no liability in connection with anyone's use of it. Zoom will share your contact information with the account manager. McGill University may use your provided contact information to inform you about other McGill University Advancement activities. McGill University does not provide any information about you to Zoom. Your use of Zoom is governed by the platform's Privacy Policy.
ONLINE: Homecoming: How I Got Where I Always Wanted to Go: A discussion with a world-renowned space scholar
Thursday, October 20, 2022
12 PM to 1 PM EDT
Location
Online, Montreal, Quebec
CANADA
View map
RSVP
Register from Aug. 31 to Oct. 19, 2022