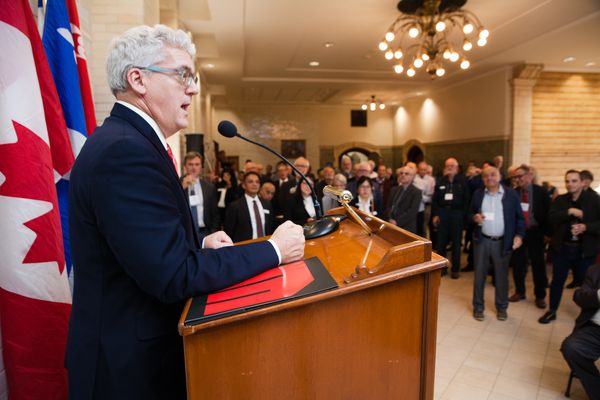 Homecoming: Faculty of Engineering - Dean's Reception for Engineers, Architects and Urban Planners
(Engineering)
Friday, October 21, 2022
3:30 PM to 5:30 PM EDT
Find out what's new in the Faculty of Engineering and reconnect with classmates at the Dean's reception. We are excited to invite all Engineering, Architecture and Urban Planning graduates to attend and finally gather in person. An evening with music, food and drink, the return of our signature event is sure to bring back great memories, and make new ones.
Details
Important Information on COVID-19:
We ask organizers and guests of McGill-sponsored events around the world to follow local guidelines and policies to lower the risk of COVID-19 transmission. Even where masks are no longer obligatory, they remain strongly encouraged.
Homecoming: Faculty of Engineering - Dean's Reception for Engineers, Architects and Urban Planners
(Engineering)
Friday, October 21, 2022
3:30 PM to 5:30 PM EDT
Location
Macdonald Engineering Building Lobby -
817 Sherbrooke St W
Montreal, Quebec, H3A 0C3
CANADA
View map
RSVP
Register from Aug. 24 to Oct. 21, 2022