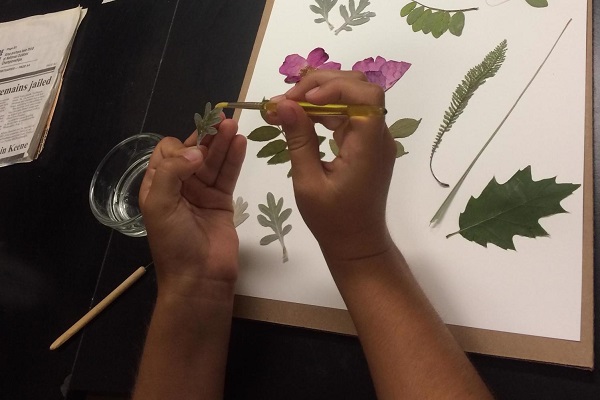 Homecoming: Tour of the Lyman Entomological Museum & McGill University Herbarium
Saturday, October 22, 2022
4 PM to 5 PM EDT
Did you know that the insect collection at the
Lyman Entomological Museum
numbers nearly 4 million specimens, the 2nd largest collection in Canada and one of the largest in North America? Director
Jessica Gillung
will take you on an interesting tour of the vibrant and dynamic research and training centre in insect biodiversity, ecology, evolution and natural history.
The Herbarium is a collection of dried plant specimens comprising of more than 140,000 specimens from the past century. Curator Freida Beauregard will explain the cataloguing of our natural history to understand past and present patterns of plant biodiversity.
Details
Important Information on COVID-19:
We ask organizers and guests of McGill-sponsored events around the world to follow local guidelines and policies to lower the risk of COVID-19 transmission. Even where masks are no longer obligatory, they remain strongly encouraged.
Homecoming: Tour of the Lyman Entomological Museum & McGill University Herbarium
Saturday, October 22, 2022
4 PM to 5 PM EDT
Location
Centennial Centre -
21111 Lakeshore Road
Sainte-Anne-de-Bellevue, Quebec, H9X 3V9
CANADA
View map
RSVP
Register from Aug. 23 to Oct. 20, 2022