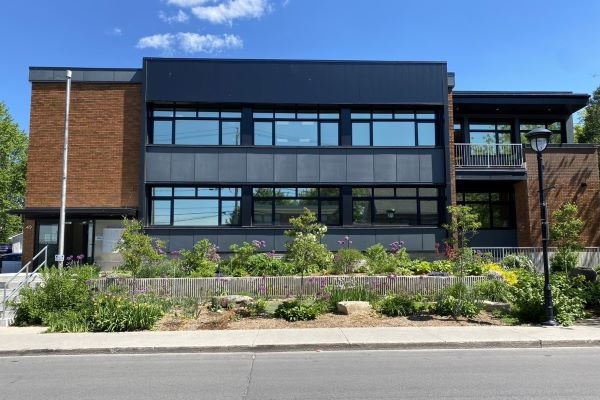 Homecoming: Tour the Clinical Nutrition Research Unit
Saturday, October 22, 2022
2:15 PM to 3:45 PM EDT
Visit the new Clinical Nutrition Research Unit (CNRU), a state-of-the-art facility that facilitates high impact research with tangible benefits to human health and wellbeing. Professor Daiva Nielsen, CNRU Director will lead the tour.
Details
A shuttle bus is available for transportation from the Centennial Centre to the new facility and will leave from the rear of the building.
Important Information on COVID-19:
We ask organizers and guests of McGill-sponsored events around the world to follow local guidelines and policies to lower the risk of COVID-19 transmission. Even where masks are no longer obligatory, they remain strongly encouraged.
Homecoming: Tour the Clinical Nutrition Research Unit
Saturday, October 22, 2022
2:15 PM to 3:45 PM EDT
Location
Clinical Nutrition Research Unit -
49 rue Sainte-Anne Street
Sainte-Anne-de-Bellevue, Quebec, H9X 1L5
CANADA
View map
RSVP
Register from Aug. 23 to Oct. 20, 2022