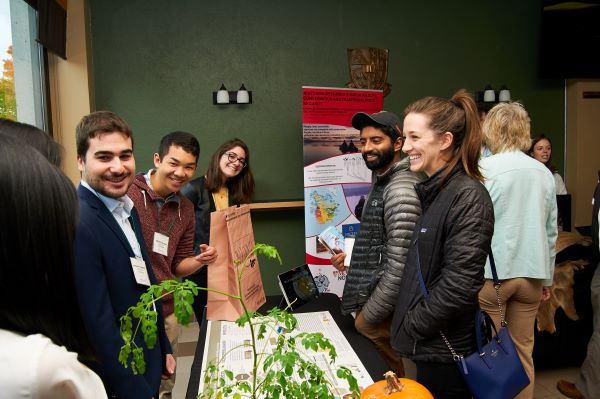 Homecoming: Macdonald Sneak Peek
Saturday, October 22, 2022
11 AM to 11:45 AM EDT
Macdonald Sneak Peek will allow you to mingle with students and professors in a more hands-on format to learn about research, innovative programs and student initiatives undertaken in the faculty.
Details
Important Information on COVID-19:
We ask organizers and guests of McGill-sponsored events around the world to follow local guidelines and policies to lower the risk of COVID-19 transmission. Even where masks are no longer obligatory, they remain strongly encouraged.
Homecoming: Macdonald Sneak Peek
Saturday, October 22, 2022
11 AM to 11:45 AM EDT
Location
Centennial Centre Ceilidh -
21111 Lakeshore Road
Sainte-Anne-de-Bellevue, Quebec, H9X 3V9
CANADA
View map
RSVP
Register from Aug. 23 to Oct. 19, 2022