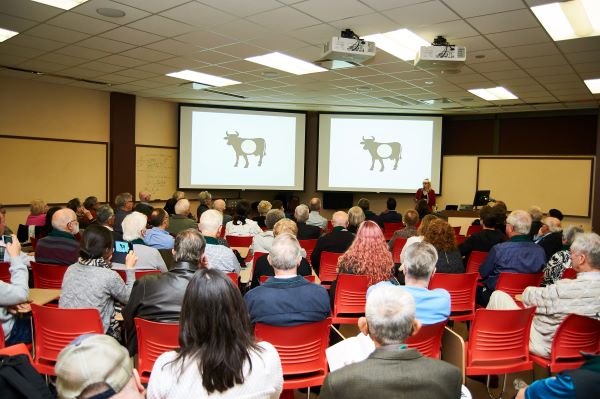 Homecoming: Macdonald Researchers Changing our Lives, Changing our World
Saturday, October 22, 2022
10 AM to 11 AM EDT
Meet four professors from the Faculty who will present their research conference-style. Don't miss this great opportunity to learn about the environmental impacts of cities, synthetic biology, insect biodiversity and diabetes self- management.
Anne-Sophie Brazeau
, Assistant Professor School of Human Nutrition and Director of the Dietetics Education and Practice Program
Presentation: Supporting people through their journey with type 1 diabetes
Professor Mehran Dastmalchi, Assistant Professor Plant Science
Presentation: Sunlight, water, and thin air
Professor Jessica Gillung, Assistant Professor Natural Resource Sciences and Director of the Lyman Entomological Museum
Presentation: The Lyman Entomological Museum: discovering the fascinating world of insects
Professor Ben Goldstein, Assistant Professor Bioresource Engineering Presentation: Bioresources and the city: What's the connection?
Details
Important Information on COVID-19:
We ask organizers and guests of McGill-sponsored events around the world to follow local guidelines and policies to lower the risk of COVID-19 transmission. Even where masks are no longer obligatory, they remain strongly encouraged.
Homecoming: Macdonald Researchers Changing our Lives, Changing our World
Saturday, October 22, 2022
10 AM to 11 AM EDT
Location
Centennial Centre CC1-163 -
21111 Lakeshore Road
Sainte-Anne-de-Bellevue, Quebec, H9X 3V9
CANADA
View map
RSVP
Register from Aug. 23 to Oct. 19, 2022