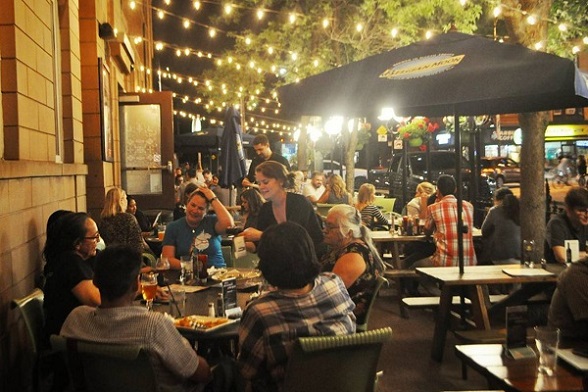 Welcome to London Networking Event
Wednesday, September 28, 2022
6 PM to 9 PM BST
Join the McGill Alumni Association of the UK for a
Welcome to London Networking Event
!
Don't miss this opportunity to make new friends, connect with your city, and celebrate being part of McGill's alumni network! This is the perfect event for our entire alumni community, whether you're new to London or have been here a while.
All alumni are welcome! So please come in your best McGill swag.
Ticket price includes entry to the venue, a Bavarian food platter and one (1) drink (vegan options available).
The MAA Board are always looking for new members and to hear your ideas for
upcoming events.
We can't wait to meet you there!
Details
We ask organizers and guests of McGill-sponsored events around the world to follow local guidelines and policies to lower the risk of COVID-19 transmission.

Even where masks are no longer obligatory, they remain strongly encouraged.
Welcome to London Networking Event
Wednesday, September 28, 2022
6 PM to 9 PM BST
Location
Munich Cricket Club -
1 Abbey Orchard St
London,
ENGLAND
View map
RSVP
Register from Aug. 8 to Sep. 26, 2022