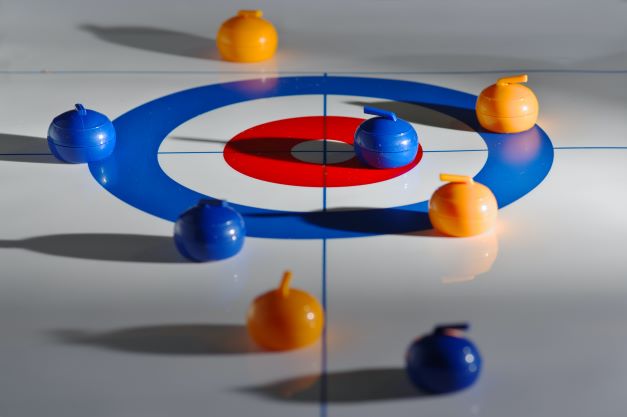 MAA Ottawa - Curling with McGill Alumni
Saturday, November 26, 2022
1:30 PM to 4 PM EST
In 2015, 1,512,000 Canadians aged 14 and over curled at least once; that number increased to 1,986,000 in 2019. Now is your chance to come out and try curling! No experience needed.
Join the McGill Alumni Association of Ottawa at the Ottawa Curling Club for an afternoon of sliding, sweeping, and curling fun!
For those who have little or no curling experience, we will be providing a short introductory clinic for beginners. For those with more experience, you will be curling on another sheet of ice with a volunteer shadowing your sheet to provide the occasional pointer should you be interested.
We will finish up by playing a mini-game, and then reconvene in the lounge for drinks (at your own expense).
If you have your own curling equipment, bring them along. Otherwise, please bring a clean pair of sneakers (do not wear your street shoes), loose-fitting pants, warm clothing, gloves/mitts and a toque (optional). Curling brooms and stabilizers will be loaned to you at no additional charge.
MAA Ottawa - Curling with McGill Alumni
Saturday, November 26, 2022
1:30 PM to 4 PM EST
Location
Ottawa Curling Club -
440 O'Connor Street
Ottawa, Ontario, K2P 1W4
CANADA
View map
RSVP
Register from Oct. 25 to Nov. 25, 2022