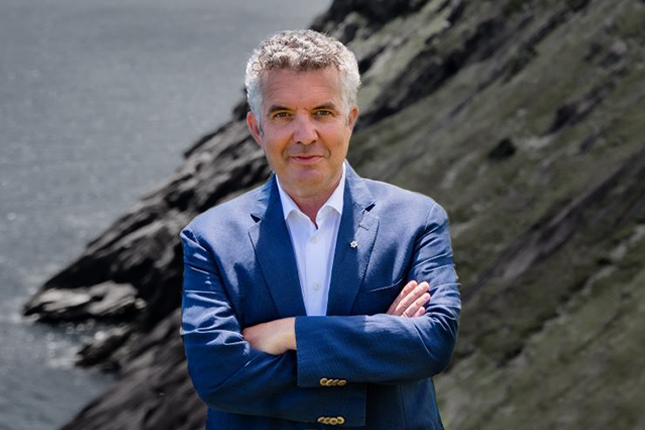 Homecoming: Leacock Lecture: Talking to Canadians - Real Stories from Canada's Most Beloved Comic, Rick Mercer
(SOLD OUT)
Friday, October 21, 2022
1 PM to 2:30 PM EDT
Rick Mercer chronicles, satirizes, and ultimately celebrates all that is great and irreverent about Canada. A national bestselling author and winner of the Governor General's Award for Lifetime Artistic Achievement, Mercer is a political satirist who knows exactly what matters to regular Canadians and what makes them laugh. In his new memoir Talking to Canadians, the beloved comic charts his meteoric rise to TV fame in a series of riveting, hilarious, and unforgettable anecdotes and behind-the-scenes revelations from his decades-long career.

Join us this Homecoming as Rick tells the story of his road to stardom, bringing his bestselling memoir to life on stage while sharing unforgettable stories from his youth, his days as an aspiring actor, and his years as a hilarious national treasure.
Details
70 minute presentation from Rick Mercer.

The event is a lecture only, not a luncheon.

About Rick Mercer

Host of The Rick Mercer Report for 15 years, Author of Talking to Canadians and Rick Mercer Final Report.

Mercer has won over 25 Gemini Awards for The Rick Mercer Report, Made in Canada, and This Hour has 22 Minutes. He also starred in Rick Mercer's Talking to Americans, which attracted attention across North America, was watched by millions, and remains the highest-rated comedy special in Canadian history.

In 2019, Mercer won the Governor General's Award for lifetime achievement, which recognizes artists who have made an indelible contribution to Canada and the world's cultural life. He is an Officer of the Order of Canada.
Homecoming: Leacock Lecture: Talking to Canadians - Real Stories from Canada's Most Beloved Comic, Rick Mercer
(SOLD OUT)
Friday, October 21, 2022
1 PM to 2:30 PM EDT
Location
Centre Mont Royal -
2200 Mansfield, Montreal, Quebec
CANADA
View map
RSVP
Register from Aug. 3 to Oct. 5, 2022