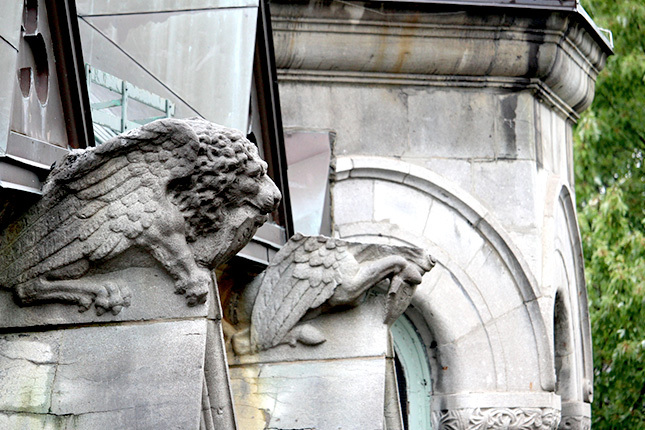 Parents Tent: Tour McGill Library's Rare Books & Special Collections
Saturday, August 20, 2022
11 AM to 11:45 AM EDT
Get to know the wonders of McGill Library's Rare Books and Special Collections in this exclusive tour of the current exhibition, "Cure Yourself by Electricity". Join curator Dr. Maia Isabella Woolner for a conversation and guided tour through the exhibition. The second stop on this tour is the McGill Archives exhibition on Convocation and McGill student life, with librarian Jacquelyn Sundberg.
The Library's Rare & Special Collections, Osler, Arts, and Archives, affectionately known as ROAAr, house countless items that are unique in the world. See some for yourself and get a taste of the rich research collections available to all through the McGill Library.
Featured Speakers:
Jacquelyn Sundberg, MA'13, MIST'17, is the Outreach Librarian for ROAAr at McGill's Library.

Dr. Maia Isabelle Woolner is a historian and storyteller. Her work in the history of science and medicine investigates why we think the way we do about health and illness, and in particular, mental illness. With a focus on image-making, timekeeping, measurement practices, and patient narratives, her research seeks to connect the history of psychiatry and psychology to broader movements in culture and society.
Details
Note:
Tour will leave from the Parents Tent Kiosk on the lower-field of campus.
Important Information on COVID-19:

We ask organizers and guests of McGill-sponsored events around the world to follow local guidelines and policies to lower the risk of COVID-19 transmission.
Even where masks are no longer obligatory, they remain strongly encouraged.
To register for an event, please use our secure registration system via the "Add to Cart" button. Please do not transmit your credit card information by any other means, in order to preserve the confidentiality of your information.
Parents Tent: Tour McGill Library's Rare Books & Special Collections
Saturday, August 20, 2022
11 AM to 11:45 AM EDT
This event is now SOLD OUT.
You may put your name on a
waiting list
.
Please note, adding your name to the waiting list does
not
register you for this event.
You will be contacted by the event registrar if a spot becomes available.
Location
Parents Tent Kiosk
Lower Field, Campus
Montreal, Quebec
CANADA
View map
RSVP
Register from Aug. 2 to Aug. 18, 2022