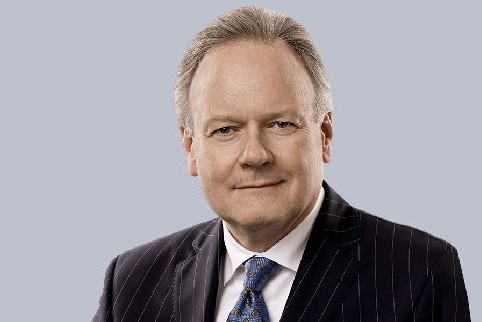 Brome-Missisquoi Annual Dinner 2022:
The Post-pandemic Economic and Financial Outlook: More stress and volatility ahead
Thursday, August 18, 2022
6 PM to 9 PM EDT
The
McGill Alumni Association of Brome-Missisquoi
cordially invites graduates, family and friends to a cocktail reception and dinner with special guest speaker
Stephen Poloz
, former Governor of the Bank of Canada, economist and author.
With nearly 40 years of experience in financial markets, forecasting, and economic policy, Stephen will reference major historical events and explore the dynamic forces that factor into the post-pandemic outlook with the aim of helping individuals, investors, and companies adapt to a riskier future.

Don't miss a stimulating intellectual evening taking place in the heart of the Eastern Townships at the height of summer!
About the speaker:
Stephen Poloz is Special Adviser at Osler, Hoskin & Harcourt and author of The Next Age of Uncertainty: How the World Can Adapt to a Riskier Future.
Stephen is a widely recognized economist and was the 9th Governor of the Bank of Canada, Canada's central bank. Prior to joining the Bank of Canada, Stephen held senior positions at Export Development Canada. He also spent four years at BCA Research where he was Managing Editor of the International Bank Credit Analyst.
Stephen is a Certified International Trade Professional and a graduate of Columbia University's Senior Executive Program.


In his current role at Osler, Hoskin & Harcourt, Stephen provides clients with his significant expertise and strategic guidance regarding the financial system, trade, and economic policy both domestically and on a global scale.
Details
The Post-pandemic Economic and Financial Outlook: More stress and volatility Ahead with Stephen Poloz
In addition to COVID-19 and geopolitical stresses, there are other tectonic forces acting on the future of the global economy including population aging, rapid technological progress, and the transition to net zero carbon emissions. Combined with exploding indebtedness and rising income inequality, these forces have the potential to create historic outbreaks of economic and financial volatility, political polarization, and international tensions.
Drawing from his new book, The Next Age of Uncertainty, Stephen will explain how these same forces have interacted to produce major historical events, such as the Great Depression of the 1930s. He will examine the post-pandemic outlook to provide guidance for adapting to a riskier future.

Due to the nature of this event, please note that refunds will not be issued after August 9.
We ask organizers and guests of McGill-sponsored events around the world to follow local guidelines and policies to lower the risk of COVID-19 transmission.

Even where masks are no longer obligatory, they remain strongly encouraged.
Brome-Missisquoi Annual Dinner 2022:
The Post-pandemic Economic and Financial Outlook: More stress and volatility ahead
Thursday, August 18, 2022
6 PM to 9 PM EDT
Location
Knowlton Golf Club -
264 Chemin Lakeside
Knowlton, Quebec, J0E 1V0
CANADA
View map
RSVP
Register from Jun. 23 to Aug. 8, 2022