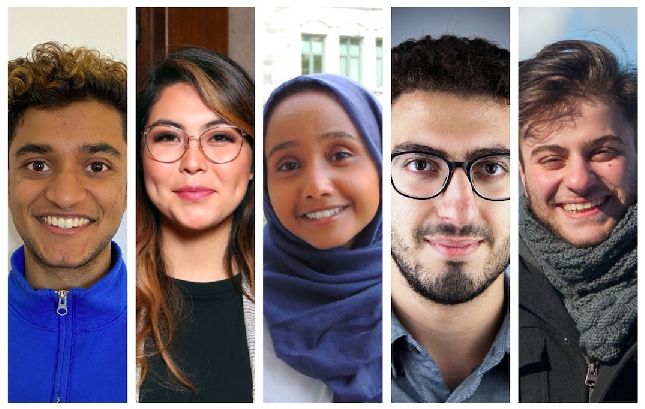 ONLINE: Graduate Scholarships for Emerging Leaders
Wednesday, July 21, 2021
5 PM to 6 PM EDT
Thinking about applying for a master's or professional program at McGill - and wondering how you'll finance it?
Interested in joining a diverse community of scholars engaging in positive change?
Attend this information session to discover the
McCall MacBain Scholarships
! This scholarship could cover your tuition and living expenses, in addition to providing you with opportunities for mentorship and leadership skills development.
You'll learn more about the scholarship criteria and application process for Summer / Fall 2022 admission. You'll also have time for Q&A with the scholarship recruitment director.
Who can apply?
You must meet the following eligibility criteria and be interested in seeking admission to an eligible program at McGill.
- Have Canadian citizenship, permanent residency, or refugee status in Canada
- Have a bachelor's degree, or be on track to graduate by August 2022
What graduate programs are funded?
The scholarships cover full-time master's or professional studies in all disciplines, including:
- Over 150+ eligible programs, including the
MBA
, the
MPP
, and other programs directed at early or mid-career professionals
Details
The link to join live will be sent to registrants 24 hours prior to the event.
DISCLAIMER: By attending this event, you consent to share your name and email with Zoom, and your name as well as video and audio (if you select these options in-event) with other event attendees. This Zoom account is not managed by McGill University. McGill University has no control over the use of such personal Zoom account and assumes no liability in connection with anyone's use of it. Zoom will share your contact information with the account manager. McGill University may use your provided contact information to inform you about other McGill University Advancement activities. McGill University does not provide any information about you to Zoom. Your use of Zoom is governed by the platform's Privacy Policy.
ONLINE: Graduate Scholarships for Emerging Leaders
Wednesday, July 21, 2021
5 PM to 6 PM EDT
Location
Online Zoom, Montreal, Quebec
CANADA
View map
RSVP
Register from Jun. 7 to Jul. 19, 2021