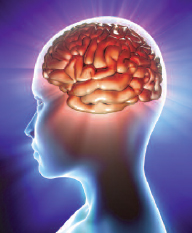 Homecoming: C - CWOQ 4A "Healthy Body, Healthy Brain"
(Homecoming)
Saturday, October 17, 2009
4 PM to 5:30 PM
The world-renowned Montreal Neurological Institute and Hospital ("the Neuro"), celebrates its 75th anniversary this year. Join some distinguished members of the Neuro and McGill's Faculty of Medicine as they share the latest research on what goes on between our ears. Learn how cognitive functions – thought, perception, reason and memory – are affected by aging, stress, and conditions like diabetes and high blood pressure. Does getting older necessarily mean a loss in brain function? Can we control, treat or even reverse cognitive decline? What changes in lifestyle and diet will keep your brain healthy and vital?

Introduction: Richard I. Levin has been Vice-Principal (Health Affairs) and Dean of Medicine since 2006.

Moderator: David Colman is Director of the Neuro and holder of the Wilder Penfield Chair in Neuroscience. His research group examines the function of cell adhesion molecules in the central nervous system.

Panelists:

Edith Hamel is a professor of Neurology and Neurosurgery working at the Neuro. Her research goal is to understand how nerve cells control regional blood flow in the brain and how this relationship is altered in pathological states like Alzheimer's disease and migraine headaches.

Lesley Fellows, BSc'90, MDCM'96, is an attending neurologist at the Neuro and an assistant professor in the Department of Neurology and Neurosurgery. She earned a PhD as a Rhodes Scholar at Oxford University and returned to McGill for her medical training. Her research focuses on the brain regions and neurochemical systems involved in human decision-making.

Wayne Sossin is a professor in the departments of Neurology and Neurosurgery, Anatomy and Cell Biology, and Psychology based at the Neuro. Through his research, Dr. Sossin has discovered fundamental principles of neural plasticity and focuses on the molecular mechanisms of learning and memory.

Reconnu mondialement, l'Institut et hôpital neurologique de Montréal célèbre cette année son 75e anniversaire. Joignez-vous à certains membres de son personnel et à des membres de la Faculté de médecine de McGill lorsqu'ils partageront ce qui se fait de plus récent en matière de recherche sur ce qui se passe entre nos deux oreilles. Apprenez comment les fonctions cognitives – la pensée, la perception, la raison et la mémoire – sont affectées par l'âge, le stress et des conditions comme le diabète et l'hypertension. Vieillir veut-il automatiquement dire perte de fonction cérébrale? Pouvons-nous contrôler, traiter ou même faire reculer le déclin cognitif?

Présentateur : Dr Richard Levin, Vice-principal (Affaires de la santé) et Doyen de la Faculté de médecine

Animateur : David Colman est le directeur de l'Institut et hôpital neurologique de Montréal et titulaire de la chaire Wilder Penfield en neuroscience.

Panélistes :

Edith Hamel est professeure de neurologie et de neurochirurgie qui travaille à l'Institut. Son objectif de recherche est de comprendre comment les cellules nerveuses contrôlent l'influx sanguin régional dans le cerveau et comment cette relation est modifiée lors d'états pathologiques comme la maladie d'Alzheimer et la migraine.

Lesley Fellows, B.Sc. 1990, MDCM 1996, est neurologue traitante à l'Institut et professeure adjointe au département de neurologie et de neurochirurgie. Sa recherche traite des régions du cerveau et des systèmes neurochimiques impliqués dans la prise de décision chez l'être humain.

Wayne Sossin est professeur aux départements de neurologie et de neurochirurgie, d'anatomie et de biologie cellulaire, et de psychologie, basé à l'Institut. Par le biais de sa recherche, il a découvert les principes fondamentaux de la plasticité neurale et il travaille principalement sur les mécanismes moléculaires de l'apprentissage et de la mémoire.
Homecoming: C - CWOQ 4A "Healthy Body, Healthy Brain"
(Homecoming)
Saturday, October 17, 2009
4 PM to 5:30 PM
Location
Arts Building Lobby
853 Sherbrooke Street West
Montreal, Quebec
CANADA
View map
RSVP
Register from Aug. 3 to Oct. 11, 2009