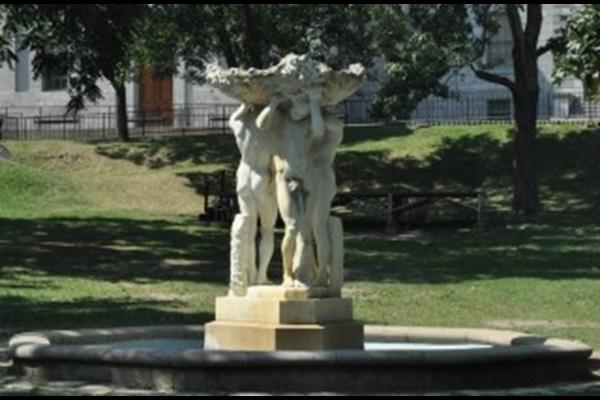 Homecoming: Public Art at McGill: An introductory tour
(McGill Libraries)
Saturday, October 29, 2016
3 PM to 3:45 PM
Join us for a 45-minute walking tour of art on the McGill campus that is designed for alumni and friends as well as the McGill and Montreal community. Parents and students are also welcome. Tours will be led by members of the Visual Arts Collection team.

No charge, but registration required.
.
Details
Meet in the Arts Building lobby.
Homecoming: Public Art at McGill: An introductory tour
(McGill Libraries)
Saturday, October 29, 2016
3 PM to 3:45 PM
Location
Arts Building Lobby -
853 Sherbrooke West
Montreal, Quebec, H3A 0G5
CANADA
View map
RSVP
Register from Aug. 30 to Oct. 28, 2016