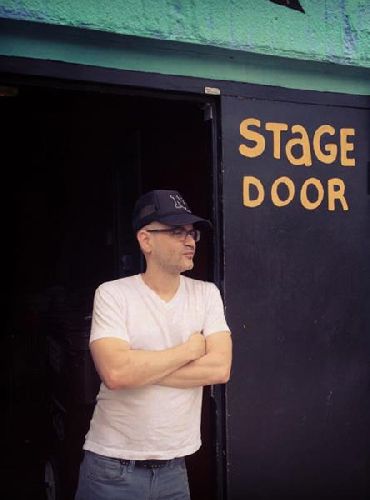 Homecoming: 46th Annual Leacock Luncheon
(Homecoming)
46e Déjeuner annuel Leacock
Friday, October 23, 2015
11:30 AM to 1:30 PM
Join Master of Ceremonies, Cynthia Price (BCom'82) as she welcomes Jonathan Goldstein, producer and host of CBC Radio One's WireTap. Goldstein has been described as "something between borscht-belt comedy and Franz Kafka" and "a weekly half-hour of conversation, storytelling and introspection, culled from equal parts real-world experience and the warp of Goldstein's imagination,"

Joignez-vous à la présentatrice, Cynthia Price, B. Com. 1982, qui accueillera Jonathan Goldstein, réalisateur et animateur de l'émission WireTap à la première chaîne de CBC, et auteur de la mémoire, I'll Seize the Day Tomorrow, préselectionné pour la médaille Leacock 2013 pour l'écriture de l'humour.
Details
$65

Reception (Cash Bar) 11:30 am
Luncheon 12 noon (Sharp) - 1:30 pm

Tables will be arranged by faculty and year. Seating is assigned on a first-come, first-served basis. If you have a specific seating request please indicate it when you register.

As well indicate your meal choice and any serious food allergy.

Les tables seront disposées par faculté et année.

L'attribution des places se fait selon l'ordre d'arrivée.

Si vous avez une demande spéciale quant aux places, veuillez l'indiquer en vous inscrivant.

Indiquez également votre choix de menu et mentionnez toute allergie alimentaire grave.
Homecoming: 46th Annual Leacock Luncheon
(Homecoming)
46e Déjeuner annuel Leacock
Friday, October 23, 2015
11:30 AM to 1:30 PM
Location
Hotel Bonaventure Montreal -
900 de la Gauchetière Ouest
Montreal, Quebec, H5A 1E4
CANADA
View map
RSVP
Register from Aug. 3 to Oct. 19, 2015