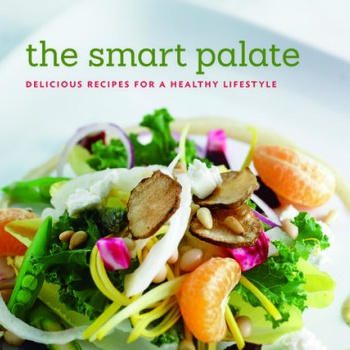 THE SMART PALATE: Book Launch
Description
The Rosalind and Morris Goodman Cancer Research Centre
invites you to the launch of THE SMART PALATE: Delicious recipes for a healthy lifestyle

Written by Dr. Joe Schwarcz, Director of the McGill Office for Science and Society, Tina Landsman Abbey, and Gail Goldfarb Karp

THE SMART PALATE is a beautifully illustrated cookbook featuring over 180 health-conscious recipes, chef's tips and smart food facts. It offers indispensable guidelines for choosing and preparing foods that sustain and enrich a healthy life.
Details
ON THE MENU
Sample some of the cookbook's tantalizing recipes and purchase your cookbook for $40 (includes tax).

Proceeds from cookbook sales will support groundbreaking cancer research at the Rosalind and Morris Goodman Cancer Research Centre.

Free parking is available.
Date and Time
Monday, September 15, 2014 5:30 PM to 7:30 PM
Location
Pharmascience Inc. -
6111 Royalmount Ave.
Montreal, Quebec, H4P 2T4
CANADA
Series
Goodman Cancer Research Lectures
RSVP/Pre-Register
July 29, 2014 to September 5, 2014