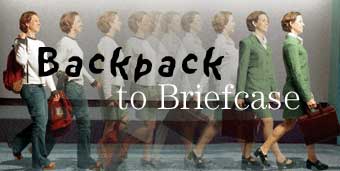 Money Rules with Gail Vaz-Oxlade (Alumni Career Services)
Description
Get sound, unbiased financial advice from TV celebrity Gail Vaz-Oxlade! As part of her "Money Rules" book tour, Gail will share her no-nonsense financial tips with Montrealers. This is your chance to hear her financial tips first-hand.

Gail will address issues that young graduates commonly face, such as managing student loans and consumer debt, planning for professional and personal drawbacks, and making your first investments.

Co-Sponsored by the Alumni Career Services, McGill Young Alumni and the McGill Bookstore, this event will feature a lecture by Gail and a book-signing opportunity. Bring your favourite copy of Gail's books to be signed. Alternatively, we will also have a selection of her books on site, including her newest, "Money Rules", all at a special discounted price.

ABOUT THE SPEAKER:

Gail Vaz-Oxlade is well-known for hosting the popular prime time television shows "Til Debt Do Us Part", for couples, and "Princess", for young women in debt.

In addition, she has authored bestselling books on personal finance, including "Debt-Free Forever", "Never Too Late" and "A Woman of Independent Means: A Woman's Guide to Full Financial Security". She is also a columnist for Yahoo! Canada Finance, the "Globe and Mail", "Ch'telaine", and MoneySense.ca.

Her fans rave about her down-to-earth approach and her unique ability to make the most complex financial topics accessible to everyone. Her most recent book, "Money Rules", was released at the end of 2012 and has already made Amazon's top book list in Financial Planning.

A Canadian citizen, Gail immigrated to Canada from Jamaica in 1977.
Details
Doors will open at 5:45 p.m. Seating is on a first-come, first-served basis.

Refreshments will be served following the presentation.
Date and Time
Tuesday, March 12, 2013 6:00 PM to 8:00 PM
Location
Leacock Building, Room 232 -
855 rue Sherbrooke Ouest
Montreal, Quebec, H3A 2T7
CANADA
Series
Backpack to Briefcase
RSVP/Pre-Register
February 25, 2013 to March 12, 2013