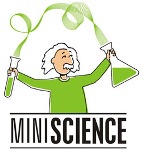 McGill Mini-Science: Science, Sex, & Gender
(Faculty of Science -- Computer)
Description
Learn from the McGill scientists about gender's many ragged edges:
-Chemistry and gender
-Sexual and natural selection
-Gender and aggression
-Genetics and sexual conflict

Register now for this unique five-week public lecture series organized by the Faculty of Science and be educated by some of the University's top professors. The series starts with 'Dr. Joe' from the Office of Science and Society on chemistry, love and gender and concludes with Barbara Sherwin's talk about hormones and memory in both genders. This public course will take place over five consecutive Thursday evenings, from March 14 to April 11.

Schedule 2013

March 14: Chemistry, Love and Gender by Prof. Joe Schwarcz (Director, Office for Science and Society)

March 21: A Gene Underlying Sexual Conflict in
Insects by Prof. Ehab Abouheif (Department of Biology)

March 28: "(S)he's Being Mean to Me": How Should Boys and Girls Respond to Aggression by Peers? by Prof. Melanie A. Dirks (Department of Psychology)

April 4: Hormones and Memory in Older Women and Men by Prof. Barbara Sherwin (Department of Psychology)

April 11: Sexual and Natural Selection - The Fistfight in Nature by Prof. Andrew Hendry (Department of Biology)
Details
Advance registration is now closed.

Special Pricing for the remaining lectures is now available and payment may be made either:

-On-line (payment by credit card) via the link below

OR

-At the door by cheque payable to McGill Mini-Science

No refunds after March 7, 2013.

Space is limited, registration is on a first-come, first-served basis

PARKING: Underground parking available in Bronfman Garage accessible from the lanes off Peel and McTavish Streets, just north of Sherbrooke Street. There is no elevator access to the garage but there is a staircase leading up to the ground floor of the Bronfman Building. There is a pay station machine in the garage which accepts cash or credit card payment (Visa, MasterCard or American Express) for parking. There is also a machine at the exit which accepts credit card payment. A customer must press the green button on the entry terminal inside the garage to get an entry ticket and pay for this when leaving at either the pay station or exit terminal. Please note that the exit terminal does not issue a receipt.
Date and Time
Thursday, March 14, 2013 6:00 PM to Thursday, April 11, 2013 8:00 PM
Location
Room 151, Ground floor of Bronfman Building -
1001 Sherbrooke Street West
Montreal, Quebec, H3A 1G5
CANADA
RSVP/Pre-Register
February 7, 2013 to March 24, 2013
Tickets
Adult $91.97 CAD


(includes taxes)

Student $57.49 CAD


(includes taxes)

Senior $57.49 CAD


(includes taxes)