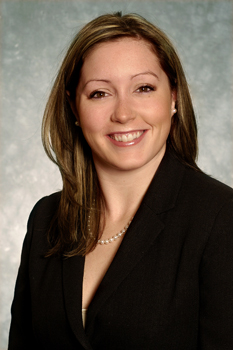 Planning for Success: An Education Program for Women Investors
(McGill Women's Alumnae Association (MWAA))
Description
Back by popular demand!

This second highly informative seminar by a fellow McGill graduate will provide you with insights into the world of investing and financial planning that will help to ensure an optimally secure financial future for you and your family.

Please join investment advisor Keeley Doherty as she leads us through the basics of investing, including a brief overview of what financial planning is exactly, why we all need to have a solid retirement plan, and the basic steps to building your net worth. She will then explore why investing is different for women and explain how to choose an investment advisor and tax-planning strategy that will work for you and your needs. Light refreshments will be served.

Space is limited; register today!

About our speaker
Keeley Doherty joined BMO Nesbitt Burns in 2007. She is a native Montrealer and graduated from McGill University in Finance & Accounting with a Bachelors of Commerce. She specializes in working with professional women and delivers educational seminars to women investors at various associations and companies.

Keeley is a member of the Shatilla Wealth Advisory Group and responsible for investment research, portfolio management, financial planning and client relationship management. Everyone is unique, which is why you need custom professional advice that you can count on.

About the Toolbox Series

The MWAA's Toolbox Series is designed to encourage individuals to remain connected to McGill and to develop and strengthen skills in areas such as personal finance, public speaking, and investment strategies.
Details
Refund will only be issued up to 48hrs in advance of event.
Date and Time
Thursday, February 21, 2013 6:00 PM to 8:00 PM
Location
Martlet House, Room 117 -
McGill University, 1430 Peel Street
Montreal, Quebec, H3A 3T3
CANADA
RSVP/Pre-Register
January 30, 2013 to February 21, 2013