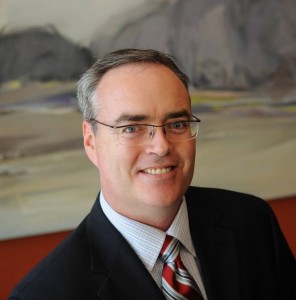 21st Annual - and Final - Toronto Leacock Luncheon
(Toronto alumni branch)
Description
The Leacock Luncheon has always been the premier McGill Alumni event for hilarity and fun, and this year will be no exception. Derek Drummond, the always ready for prime time professor, will emcee and our special guest speaker is Terry Fallis, winner of the 2008 Stephen Leacock Medal for Humour and the CBC's 2011 Canada Reads competition for his novel The Best Laid Plans. This year will also mark the last Toronto Leacock Luncheon - you won't want to miss this event.

Terry Fallis is the author of the acclaimed comical novels The Best Laid Plans, The High Road, and Up and Down. His work has been called "wicked political satire" by the Globe and Mail, and The Best Laid Plans, which follows the misadventures of an engineering professor turned reluctant MP, is being made into a mini-series by the CBC. Prior to life as an award-winning author, Fallis worked in federal and provincial politics, and public relations and communications.

Derek Drummond, BArch'62, is Emeritus Professor of Architecture at McGill and the long-time host of the Leacock Luncheon in Montreal, Toronto, Vancouver and Calgary, operating by the maxim that sacred cows make the best hamburger.
Details
The cost includes 3-course lunch and one glass of wine with meal.

Schedule:
11:30 a.m. Reception
12:00 p.m. - 2:00 p.m. Lunch
Date and Time
Friday, June 7, 2013 11:30 AM to 2:00 PM
Location
The Fairmont Royal York -
Concert Hall, Convention Floor, 100 Front Street West
Toronto, Ontario, M5J 1E3
CANADA
RSVP/Pre-Register
February 16, 2013 to June 3, 2013
Tickets
per person $65.00 CAD


includes 3-course lunch and one glass of wine

table of 10 $630.00 CAD


includes 3-course lunch and one glass of wine