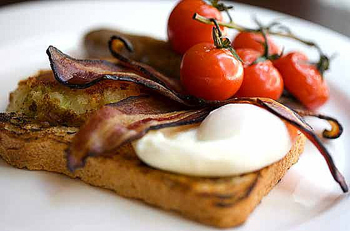 A - Closing Brunch (Homecoming)
(Homecoming)
Brunch de clôture des Retrouvailles
Description
The Faculty Club, established in 1923, moved to its present location in the Baumgarten House on McTavish Street in 1935.

Join us at this historic venue for a delicious brunch. Share Homecoming memories and bid adieu to old friends. Sign up for a tour and discover the intriguing secrets of this splendid 19th-century mansion.

Le Faculty Club a été fondé en 1923. Situé à l'origine sur la rue Université, il a emménagé en 1935 dans ses locaux actuels de l'édifice Baumgarten sur la rue McTavish.

Joignez- vous à nous pour déguster un brunch savoureux dans un cadre historique. Venez échanger des souvenirs des Retrouvailles et dire au revoir à de vieux amis. Inscrivez- vous à l'une des visites et découvrez les fascinants secrets de ce splendide manoir du 19e siècle.
Date and Time
Sunday, October 14, 2012 11:30 AM to 2:00 PM
Location
McGill Faculty Club -
3450 McTavish Street
Montreal, Quebec
CANADA
RSVP/Pre-Register
July 24, 2012 to October 9, 2012