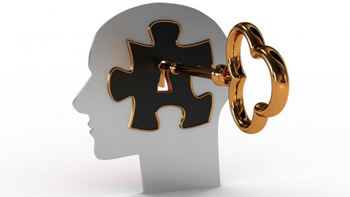 C - CWOQ: Series 2 - Class 2A: Memory and Memories: A Tribute to HM
(Homecoming)
Cours sans quiz-Série 2 (Cours 2A- Memory and Memories: A Tribute to HM)
Description
We will take a look back at Dr. Milner's work with the famous memory disorder patient, "HM," who underwent neurosurgery in the 1950s to cure epileptic seizures. His resulting memory deficit was widely studied and Dr. Milner's findings from that time revolutionized our understanding of how the brain remembers.

Brenda Milner, recognized as the founder of cognitive neuroscience, is the Dorothy J. Killam Professor at the Montreal Neurological Institute and professor in the Department of Neurology and Neurosurgery at McGill.

Nous examinerons le travail accompli par Dre Milner avec le célèbre patient identifié par les initiales H.M., un patient qui a subi dans les années 1950 une intervention chirurgicale au cerveau pour le guérir de ses crises d'épilepsie. Le déficit de mémoire qui en a résulté a fait l'objet de nombreuses études et les conclusions auxquelles en est arrivée Dre Milner à l'époque ont révolutionné notre compréhension du cerveau et de la mémoire.

Brenda Milner, qui est reconnue comme la fondatrice des neurosciences cognitives, est titulaire de la chaire Dorothy J. Killam de l'Institut de neurologie de Montréal (INM) et professeure au Département de neurologie et de neurochirurgie de McGill.
Date and Time
Saturday, October 13, 2012 2:45 PM to 4:15 PM
Location
Leacock Building -
855 rue Sherbrooke Ouest
Montreal, Quebec, H3A-2T7
CANADA
RSVP/Pre-Register
July 24, 2012 to November 30, 2012