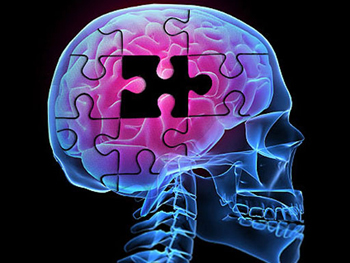 C - CWOQ: Series 1 - Class 1C: Longevity and Alzheimer's Disease Research
(Homecoming)
Cours sans quiz Series 1 - Cours 1C: Longevity and Alzheimer's Disease Research
Description
Alzheimer's disease is the most common type of dementia, accounting for 64% of all dementias. It is estimated that 250,000 Canadians over age 65 have Alzheimer's, a fatal progressive and degenerative disease, but research breakthroughs are imminent. Come hear about Dr. Poirier's research and the new developments for this disease of aging.

Judes Poirier, is a professor of Medicine and Psychiatry, Associate Director of the Centre for Studies in the Prevention of Alzheimer's Disease and Director of the Molecular Neurobiology Unit at the Douglas Institute Research Centre.

La maladie d'Alzheimer, la forme la plus répandue de démence, est responsable de 64 % des cas de démence. On estime que 250 000 Canadiens de plus de 65 ans souffrent de cette maladie mortelle, progressive et dégénérative, mais des percées issues de la recherche sont imminentes. Dr Poirier parlera de ses recherches et des nouvelles avancées dans le traitement de cette maladie associée à la vieillesse.

Judes Poirier est professeur au Département de médecine et de psychiatrie, directeur adjoint du Centre d'études sur la prévention de la maladie d'Alzheimer et directeur de l'Unité de neurobiologie moléculaire du Centre de recherche de l'Institut Douglas.
Date and Time
Saturday, October 13, 2012 1:00 PM to 2:30 PM
Location
Leacock Building -
855 rue Sherbrooke Ouest
Montreal, Quebec, H3A-2T7
RSVP/Pre-Register
July 24, 2012 to October 9, 2012