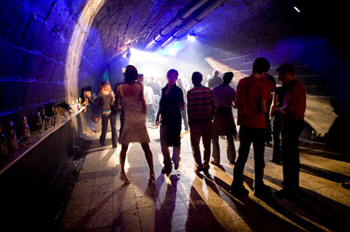 C - CWOQ: Series 1 - Class 1B: The Night and the City
(Homecoming)
Cours sans quiz Série 1 - Cours 1B: The Night and the City
Description
Have we become a nation of night owls? A look at how the place of nighttime in our lives has changed, with particular attention to the ways in which so many cultural activities have moved later and later into the night.

Will Straw, MA'81, PhD'91 is a professor in the department of Art History and Communications Studies and Director of the McGill Institute for the Study of Canada.

Serions-nous devenus une nation de noctambules? Un aperçu de l'évolution de la place occupée par la vie nocturne dans nos existences, en particulier le fait qu'un très grand nombre d'activités culturelles sont présentées de plus en plus tard.

Will Straw, M.A. 1981, Ph.D. 1991, est professeur au Département d'histoire de l'art et d'études en communication et directeur de l'Institut pour l'étude du Canada de McGill.
Date and Time
Saturday, October 13, 2012 1:00 PM to 2:30 PM
Location
Leacock Building -
855 rue Sherbrooke Ouest
Montreal, Quebec, H3A-2T7
CANADA
RSVP/Pre-Register
July 24, 2012 to October 9, 2012